Police probe over Newbury OAP's deaths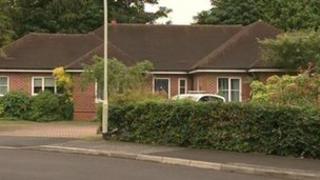 The deaths of an elderly couple who were found at their Berkshire home is being treated as unexplained.
Officers were called to the house in Heather Gardens, Newbury, just after midnight.
Paramedics attended, but the 82-year-old man was pronounced dead, and the woman, aged 85, died shortly afterwards.
Their deaths are being investigated by police, who believe a drug overdose might be to blame.
Det Ch Insp Gill Wootton said: "At the moment the circumstances surrounding this incident remain unclear, although it appears some sort of drug may have been involved."