Broadmoor Hospital's £298m revamp approved by NHS bosses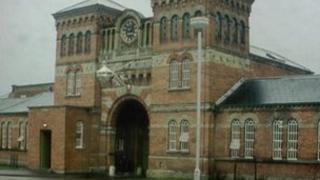 Plans for a £298m revamp of Broadmoor Hospital in Berkshire have been approved by the Department of Health.
West London Mental Health Trust's project aims to bring the 150-year-old high security hospital "into the 21st Century".
The new 16-ward, 234-bed unit will be constructed within the hospital's existing grounds with work due to start in 2017.
The hospital's Victorian buildings were deemed unfit for purpose in 2003.
The refurbishment will be paid for with money from the trust's own budget, surplus land sales and government funding.
Nigel McCorkell, chairman of the trust, said: "The redevelopment of Broadmoor Hospital is long overdue.
"The buildings have seen very little change over the years, whereas psychiatric treatments have radically progressed.
"If hospital staff are to continue caring for men with severe mental illnesses and reduce the risk they pose to themselves and the public, the trust must provide treatment in a modern, safe and secure environment."
Broadmoor opened in 1863 as England's first asylum for the criminally insane.
In 2003 the ageing Victorian buildings were declared "unfit for purpose" by the Commission For Healthcare Improvement.
Often incorrectly referred to as a prison, some of the country's most notorious killers and sex offenders have been treated within the hospital.
The redevelopment work is set to be completed by the end of 2018.