London Road disruption in Wokingham as water pipes replaced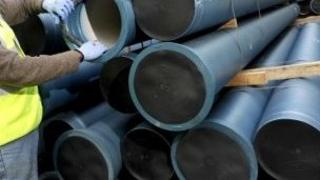 Motorists in Wokingham have been warned to expect eight weeks of disruption as water mains are replaced along part of a main M4 exit road from Monday.
A one-way system on London Road is being put in place later between the Shell garage and Wiltshire Road.
South East Water head of operations Doug Whitfield said: "We have done all we can to minimise the disruption".
The work is part of a ongoing project started in July to replace 7km (4.3 miles) of piping in the Berkshire town.
Mr Whitfield said replacing the old cast iron piping with plastic piping would "improve the quality of the water" and the old pipes "were at risk from bursting".
He said the scheme should be completed by spring 2013.