Tributes for 'popular' councillor Wilson Hendry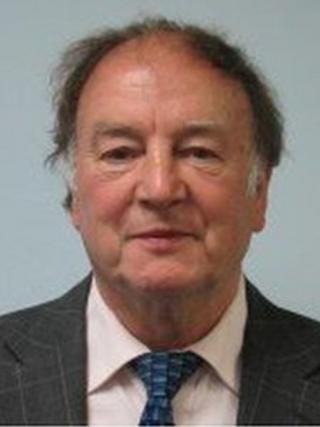 Colleagues of a long-serving Berkshire councillor who died on Sunday have paid tribute to the "gentle and popular man".
Councillor Wilson Hendry, who represented the Pinkneys Green ward in the Royal Borough of Windsor and Maidenhead, died following an illness.
Borough Mayor Colin Rayner said he was deeply saddened by the death of a good friend and colleague.
Mr Hendry, originally from Scotland, had been a councillor since 1991.
During his 21 years with the authority he served on a number of committees and represented the council at external organisations such as the TA Reserve Association.
'Residents first'
Mr Hendry initially joined as a Liberal Democrat councillor before switching to the Conservatives in 2010.
Mr Rayner said: "I got to know Wilson Hendry in 2005 and I remember him as a dedicated ward councillor who put the interests of his residents first at all times.
"He was a gentle and popular man who gave many years of service to his community.
"Wilson will be greatly missed as a councillor and even more as a friend. We send our heartfelt condolences to his wife and family."
Mr Hendry is survived by his wife, Janet, and two grown up children.
The council's interim Chief Executive David Oram said: "On behalf of council staff I would like to express our sincere sympathy to Councillor Hendry's wife and family.
"This is very distressing news for everyone who knew and worked with Wilson during his many years of local government service."