Talking bus stops for Berkshire's blind passengers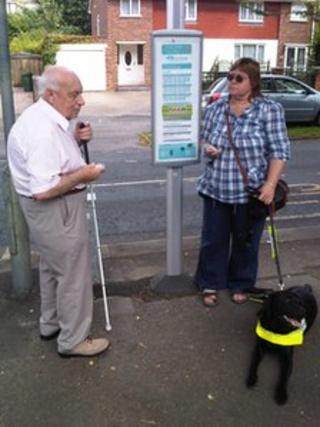 Talking bus stops are being introduced in Berkshire to help blind and visually impaired passengers.
The technology has been introduced by West Berkshire Council, working with Newbury & District and Reading Buses.
Customers will be issued with fobs that automatically trigger an announcement when they are near the bus stop.
They will tell the user which bus stop they are at and when the next bus is due. Further information is available by pressing one of two fob buttons.
The left button gives further information about the bus stop location and the right hand button announces predicted bus arrival times.
The technology, developed by Connexionz UK on behalf of the RNIB, has been added to 16 bus stop displays in Greenham, Newbury, Thatcham, Theale, Calcot and Tilehurst.