Bracknell man denies Tuanjai Sprengel underpass murder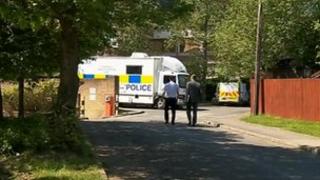 A 28-year-old man has pleaded not guilty to the murder of a woman whose body was found in an underpass in Bracknell in Berkshire.
Muhammad Shafi, from Basemoors in Bracknell, appeared before Reading Crown Court accused of murdering Tuanjai Sprengel, 43.
Ms Sprengel's body was discovered by two gardeners at an underpass near Bay Drive in Bullbrook, Bracknell on Monday.
A trial date was set for 19 November.