New halls of residence open at University of Reading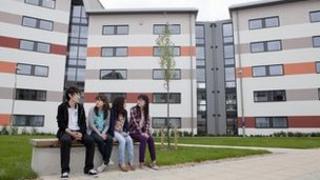 New accommodation for up to 900 students in Reading has opened.
The £30m Childs Hall and Stenton Townhouses replace buildings dating from the 1960s at the University of Reading's Whiteknights campus.
Reading graduate Jonty Clarke, a member of Team GB's 2012 Olympic men's hockey team, officially opened the blocks.
A university spokesman said the rooms, available to new students in October, were "great, modern accommodation to meet rising student expectations".