Asda worker Adnan Malik sacked for behaviour not stutter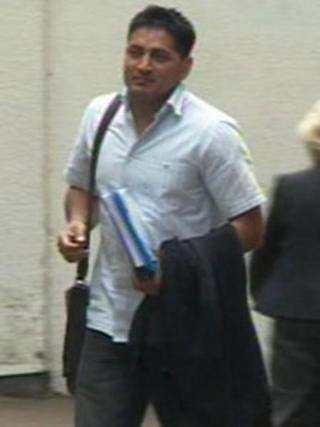 Supermarket Asda was right to sack a former employee who harassed and bullied a colleague in front of customers, a tribunal has ruled.
Adnan Malik, from Reading, claimed he was dismissed from the Tilehurst store because of his stutter.
The tribunal heard Mr Malik was sacked for gross misconduct following disciplinary action last September.
Mr Malik claimed there was a failure to understand that his stammer caused him to raise his voice and gesture wildly.
The employment tribunal in Reading heard that on two occasions, Mr Malik harassed and bullied cousin and former colleague Amna Sarwar in a dispute over money.
While shopping on his day off at the Tilehurst store last July, Mr Malik was witnessed by a customer speaking to Ms Sarwar in a loud and threatening manner.
His behaviour led the customer to lodge a complaint against him.
Representing himself, Mr Malik, from Prospect Street, said his difficulty in speaking and getting his words out led him to start gesticulating and raising his voice.
He told the hearing the customer was not aware of his disability and that Asda should have done more to protect him in the situation.
But, the tribunal also heard Ms Sarwar lodged a complaint of her own against Mr Malik with Asda, and then went to the police with allegations of harassment.
Asda said irrespective of his stammer, its decision to dismiss Mr Malik was made on the basis of his actions towards his cousin.