Wokingham homes gas supply restored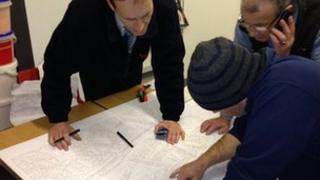 Gas has been restored to 160 properties in Berkshire which had been cut off after water seeped into the gas main.
Specialist tankers had to pump 550 litres of water out before engineers repaired the leak.
A Scotia Gas Networks spokesman said: "We would like to thank all our customers for their patience, endurance and community spirit over these past couple of days."
The company is investigating how the incident occurred.
Chloe Boyce added: "The main priority for us at the moment is getting into people's homes and turning their gas back on so they can have their heating and cooking."
Compensation will be available to those customers affected.