Horsemeat test date 'unrealistic', says Reading firm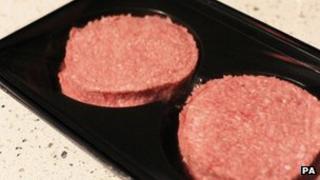 A food testing specialist which is checking for horsemeat has said the Government's deadline is "unrealistic".
The Food Standards Agency (FSA) has ordered tests on all processed beef products and has set a deadline of Friday for the first set of results.
Barbara Hirst, of Reading Scientific Services Ltd, said there was no way to check every product on sale by then.
The FSA set the deadline last week, but officials have conceded some tests will not be complete in time.
Miss Hirst said staff were working around the clock to test samples.
"I think what food manufacturers and retailers are trying to do is to target the most likely, the riskiest samples and get them tested," she said.
The FSA said the deadline remained in place as it "captures the urgency" of the situation.
A spokesman said the food industry must carry out tests as quickly as possible and return "meaningful results" by Friday.
Testing will continue until all suspect items have been fully checked, he added.