West Berkshire land search for housing development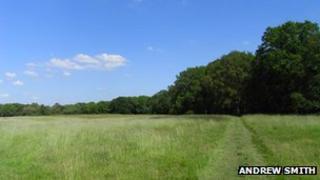 Residents and developers in Berkshire have been asked to suggest areas of land that could be used for future housing developments.
West Berkshire Council is launching a call for sites as part of its core strategy to build 10,500 homes by 2026.
Planning councillor Keith Chopping said the number of houses already built was about 5,000 and they expected to receive "more than enough" proposals.
The sites would need to be suitable for between 10 and 500 houses.
Priced out
"We can go out and sort out sites for ourselves," said Mr Chopping, "but we would prefer to call across the district for those people who have something to offer.
"I strongly suspect we will get more than enough requests for development of pieces of land.
"We did something similar a while ago and proposals came forward for about 40,000 houses."
Office for National Statistics estimates put West Berkshire's population at 154,000 - a rise of 9,500 people since the 2001 census.
A Local Economic Assessment for West Berkshire in 2011 pinpointed a need for more affordable housing because of "a growing number of people" priced out of the housing market in recent years.
The council is also looking for land for employment sites.
It is in the process of meeting with parish councils and community planning groups to outline how they can get involved.
The Call For Sites scheme will take place between 25 February and 8 April.