Husband wants wife's 'heart attack' death investigated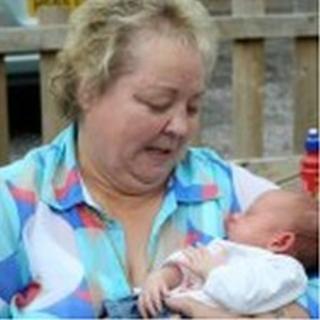 The husband of a woman who died of a suspected heart attack after being examined by a doctor has called for the case to be investigated further.
Pamela Smith, 67, died at home in Newbury last June. A doctor had visited and diagnosed a stomach problem.
Three hours later an ambulance was called after Mrs Smith collapsed, but she was dead when paramedics arrived.
A health trust found "no evidence" of negligence, and told the family the death was "not predictable".
Berkshire Healthcare NHS Foundation Trust investigated, but widower Peter Smith called their conclusions a "whitewash" and said someone should be held to account.
"A life has been lost and there was absolutely no need for it," he told BBC Radio Berkshire.
Unknown cause
The cause of death was recorded as myocardial infarction - a heart attack - but the trust said this could not be confirmed because there was no post mortem.
In a letter to the family seen by the BBC, trust chief executive Julian Emms stated the doctor involved "cannot be held negligent for his management of this case in which the cause of death must always remain unknown".
He added that the doctor "made a considered clinical judgement and acted upon it".
In a statement, the trust said the case had been "thoroughly investigated".
A spokeswoman said the trust had offered to discuss the matter with the family, and had made them aware of the statutory complaint process.