Ideas submitted to improve Whitley in Reading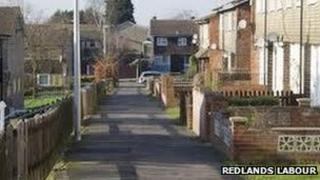 Part of Reading could see a new community centre, allotments and a newspaper as part of a scheme to transform the area.
Whitley has been awarded at least £1m from the Big Lottery Fund to invest in projects developed by local residents.
John Ord of the Local Trust, which grants funds from Lottery-backed Big Local, said 17 ideas had been proposed.
Members of Hexham Road Residents Association said the area should be cleaned up and expectations raised.
In December, it was announced that Whitley would be one of 50 areas in England which would receive a share of £200m in the Big Local initiative.
Mr Ord said it was hoped some of the ideas would be "up-and-running in the next few months".