Appeal over attempted kidnap of girl, 18, in Reading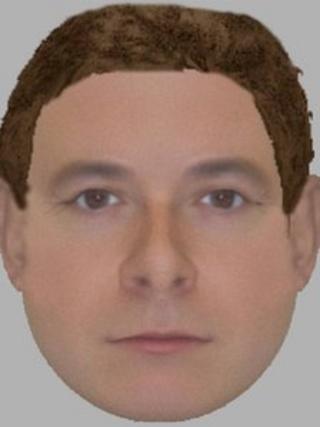 An e-fit has been released by police probing the attempted kidnap of an 18-year-old woman in Berkshire.
The woman was walking home when a car pulled up alongside her in Liebenrood Road, Reading, shortly after 22:00 BST on Wednesday.
The driver wound down the window and asked if she wanted a lift.
But when she declined he opened the door, grabbed her arm and tried to drag her into the car. The woman pushed the man away, ran home and called police.
The car is described as a small, dark blue, four-door vehicle with left-hand drive, similar to a Citroen X1.