Man found in Reading road 'attacked with plank of wood'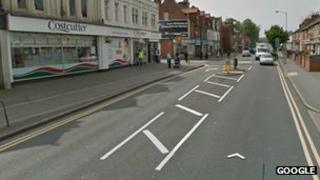 A man found lying in the road with head injuries is thought to have been attacked by a group or men armed with a piece of wood, police said.
A passer-by came across the 34-year-old in Oxford Road, near to Costcutter in Reading, early on Saturday.
He was taken to hospital but has not yet been able to give police an account of what happened.
Detectives think he was set upon by a number of men. A plank of wood was found nearby.
Officers appealed for witnesses.