Nude calendar of Wokingham councillors shelved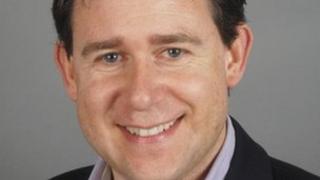 A calendar featuring nude male councillors has been shelved after a number of volunteers dropped out.
About eight members of Wokingham Borough Council had already posed but organisers failed to persuade enough to fill all 12 months.
Photographs had included a councillor straddling a Harley-Davidson motorbike.
Organisers had hoped to sell copies locally for £5 each with proceeds going to charity. It is hoped the project can be resurrected next year.
Wokingham town councillor Gwynneth Hewetson, who came up with the idea, said a number of men came forward in the summer but dropped out when the time came for the "tasteful" photographs to be taken.
'Scary'
She added: "We thought of doubling up, doing montages, but it just highlighted the fact we couldn't fill all the pages.
"So many other people have done it, churches, businesses, I thought it would make politicians household names."
She said the idea might be resurrected next year with the possibility of female councillors being invited to take part.
Councillor Alistair Corrie, regeneration chief, posed on his own motorcycle.
He said: "It was scary to start with, a little bit like going to the doctors for an injection. But when it was all over you wondered what the fuss was about.
"We were trying to raise money for one of the mayor's charities so it's disappointing it's not going ahead."