Oldfield Primary School green belt relocation plan approved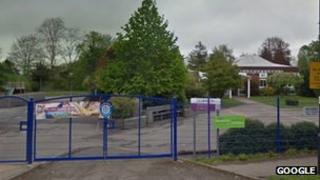 Plans to build a school on green belt land in Berkshire to meet a growing demand for places have been approved.
Oldfield Primary School in Maidenhead intends to increase its intake from 240 to 420 pupils ahead of a relocation from Chiltern Road to Bray Road.
Its proposals were passed by the Maidenhead development control panel.
Final approval for the £10m scheme must now be given by the secretary of state for communities and local government, due to the site being on green belt.
If approved, the building is expected to be completed by March 2015.
The school will use temporary blocks to accommodate new pupils until it relocates.