Juror reported rape after sitting through another trial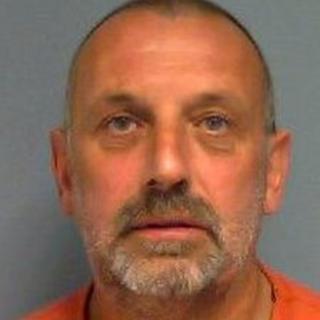 A man has been jailed for rape after his victim worked up the courage to tell police the day after serving on the jury of another abuse trial.
Robert Hawkins was sentenced to 11 years in prison for raping the then 13-year-old schoolgirl when she was drunk.
The victim kept quiet about the attack for 12 years, finally coming forward after hearing evidence in another case.
Reading Crown Court heard Hawkins, 51, from Whitley in Reading, had a previous rape conviction.
Hawkins had denied carrying out the attack, but was convicted after a trial in September.
'Profound effect'
The woman was called for jury service at the same court last year, when she sat in on a case of child abuse.
It had "a profound effect" on her given her own circumstances.
The day after the trial finished she walked in to Reading police station to report she was a rape victim.
Hawkins raped her in the bedroom of a house in Tilehurst where she was staying.
She blacked out during the attack, the court heard.
'Self-harmed'
Sentencing Hawkins, Judge Nicholas Wood said the rape had been the girl's first sexual experience.
"Afterwards she went off the rails. Her behaviour changed, she self-harmed," he said.
"She had nightmares, she took drugs, she got into trouble with social services.
"That's the effect your selfish act had on her."
Katie Russell, from charity Rape Crisis England and Wales, believes only one in seven women who experience sexual violence ever report it to police.
"That can be for a number of reasons; a fear of not being believed, a fear of being judged and blamed, and also a fear of their perpetrator.
"If they also hear reports of low conviction rates or poor treatment by the courts, that can be even more off-putting," she said.
After serving half his sentence, Hawkins will be released on licence and remain on the sex offenders register for life.