New Year Honours: OBE is 'privilege' for professor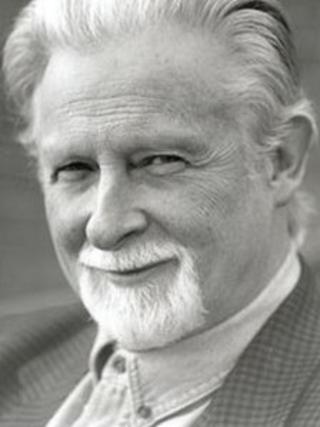 A gymnastics teacher, a retired professor and a weatherman are among those in Berkshire to be recognised in the Queen's New Year Honours list.
Lynda Fairbrother, who is the chair of the woman's technical committee at British Gymnastics, is appointed MBE.
James Knowlson, emeritus professor of French at University of Reading, is recognised with an OBE for services to literary scholarship.
John Hirst, chief executive at the Meteorological Office, is made a CBE.
Mr Hirst, who lives in Maidenhead, was appointed chief executive in 2007 and has been rewarded for services to meteorology.
Mrs Fairbrother, 71, from Sandhurst, who has devoted 47 years of volunteering to artistic gymnastics, said she was "absolutely amazed" to be honoured.
The former international judge, who first started coaching in 1966, most recently led the team of artistic judges at the London 2012 Olympic Games.
She was also selected British judge for three previous Olympic Games - Atlanta, Sydney and Athens - and has also judged 12 World Championships. She retired in March.
Family connection
"This is the icing on the cake. I just love the sport. It's not something you expect. It all happens to other people, not me," she added.
Mrs Fairbrother's daughter, Nicola, who won a judo silver medal from the 1992 Barcelona Olympics, was also appointed an MBE in 1994 for her contribution to British sport.
"I didn't know you could get two of these in the same family. It's a big surprise," Mrs Fairbrother added.
Prof Knowlson, 80, formerly professor of French studies and founder of the Beckett International Foundation, said he was "absolutely thrilled, to become an OBE.
"It is wonderful to get an award for something you love doing. It is a bonus. We are absolutely privileged," he added.
Prof Knowlson previously received the title of Officier dans l'Ordre des Palmes Academiques in 2011.
The award, an Order of Chivalry of France, is given to those who have made a major contribution to French national education and culture.
Other people from Berkshire honoured in the New Year list include Jeffrey Gardner, from Reading, the director of Berkshire Youth who is recognised for services to young people with an MBE.
Wokingham's Lt Col Stuart Rowsell, from North Hampshire Medical Education Trust, is also made an MBE for charitable services in South East England.