Lego MRI scan model donated to Royal Berkshire Hospital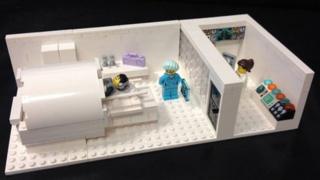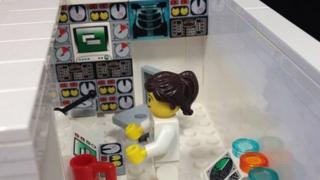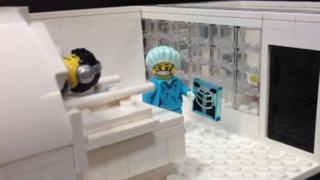 A Lego MRI scan room has been donated to a hospital to help children understand the often scary process.
Ian Moore from the Danish firm built the scale model for the Royal Berkshire Hospital (RBH) in Reading after a suggestion from medical staff.
RBH senior play specialist Ashley Zdanovich said the "brilliant" model would help because young patients get "very anxious" about undergoing a scan.
The model took two months to build as some parts were no longer available.
Thirteen-year-old former leukaemia patient Matthew Pike from Reading described MRI scans as "intimidating" and "frightening", and said the interactive model would "work really well" to alleviate fears.
Mr Moore said RBH staff suggested the idea when he offered to donate some free Lego to the children's ward.
"We are trying to take away a bit of the anxiety," he said, "hopefully we've achieved this".