Slough council leader 'must resign' over Ofsted report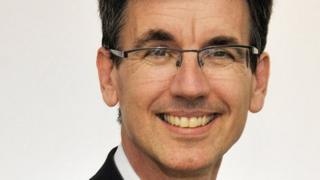 The leader of Slough Borough Council is facing calls to resign after the authority received a critical Ofsted report for its children's services.
The watchdog said there were "serious failures" that left children "being harmed or at risk of harm".
Opposition Tory members have triggered an extraordinary council meeting on Tuesday where they will call for Labour leader Rob Anderson to step down.
Mr Anderson said he had no plans to resign and progress was being made.
He said the council was "trying everything" to find more social workers but was struggling because of a national shortage and its proximity to London.
"The [latest] report clearly showed progress. Councils in this position take many years to turn it around," he added.
'Contract out'
"I've been deputy leader or leader for 15 years and I don't think a year has gone by without someone calling for a resignation."
The authority also received an "inadequate" rating in its last inspection in 2011.
Conservative councillor Dexter Smith said: "We've seen no real progress over the past three years.
"Maybe something radical needs to be done, ...maybe we need to combine with another authority or contract out."
The latest report, based on an inspection in November, looked at children in need of help and protection, children in care and care leavers.
Inspectors found that it took too long for social workers to see vulnerable children who needed help.