Windsor and Maidenhead WWI heroes project gains grant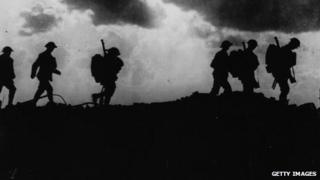 Plans for a series of projects to commemorate World War I soldiers from Berkshire have been granted £93,200 of Heritage Lottery Funding.
Proposals include an online map of the 182 World War I memorials in Windsor and Maidenhead which bear the names of 3,000 fallen soldiers.
The names include two recipients of the Victoria Cross.
A play about the 1914 Christmas truce, which saw soldiers put down their guns to meet the enemy is also planned.
The truce saw soldiers along the Western Front leave their trenches to meet the enemy where they exchanged gifts, took photographs and some played football.
The grant will also be used to fund a travelling memorial exhibition and walks programme.
They will form part of the council's For King and Country project to commemorate the centenary of the breakout of war in July 1914.