River Thames sewage leak prevention works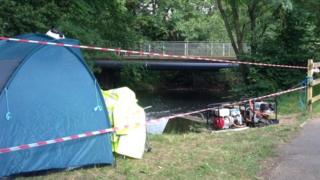 Work to prevent future sewage leaks into the River Thames in Berkshire has been carried out after a pollution discharge in June.
Fish were killed after a pump was blocked at the Maidenhead Treatment Works.
Thames Water said it had now replaced waste water filters which had become blocked by a build-up of wet wipes.
Meanwhile, it was continuing to upgrade storage tanks at the site.
The Environment Agency said once the work was completed it would consider whether or not to take any action against Thames Water in line with its Enforcement and Sanctions policy.