Reading Football Club submits training ground plans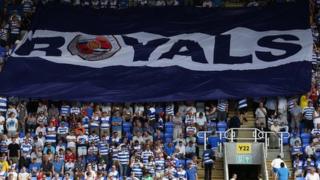 Reading Football Club has submitted plans for a new training ground with 15 pitches and indoor facilities.
The club wants to build the training academy on the former golf course at Bearwood Park in Sindlesham.
Nigel Howe, chief executive of the club, previously said the team needed to expand its training facilities to meet Premier League standards.
The club has been based at its current training ground in Hogwood Park since 2004.
'Top class'
In October 2013 the club exchanged contracts with the Royal Merchant Navy School Foundation to buy nearly 120 acres of land in Wokingham for the planned training ground.
The site would provide training for the first team and the academy.
Glen Little, a former Reading player, said: "You're there (training) 90% of the time. It is important.
"I think a lot of clubs have these state-of-the-art facilities. Hopefully this will happen.
"The facilities will be top class and it will be a great place to train."
Reading Football Club is in the Championship and was last in the Premier League in the 2012-2013 season.