Circuit Lane Surgery to be taken over by trust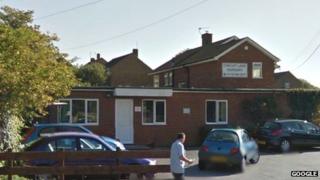 A surgery where five doctors resigned will be taken over by a trust, while a long-term solution is looked for.
NHS England has announced that Berkshire Healthcare NHS Foundation Trust will run Circuit Lane Surgery in Southcote, Reading.
It follows the the resignation of the GPs in September, leaving 10,400 patients in the dark about its future.
However, a patients' group says it is worried about a recruitment crisis in the profession.
'Extremely difficult'
Rebecca Norris, from Healthwatch Reading, said: "I think recruitment problems have not gone away in so far as GPs and nurses go and I know that the local clinical commissioning groups are having to think really radically about what kind of staff are going to be in place in the surgery long term."
The current doctors will leave the practice at the end of January.
In a statement, they said: "Every possible option has been explored to avoid this outcome, and this decision has been extremely difficult.
"In the end, multiple factors, including the impending retirement of partners and national problems with GP recruitment in the face of rising workload, have left no other choice."
A public information meeting will be held next month.