Maidenhead Waterways: Work to begin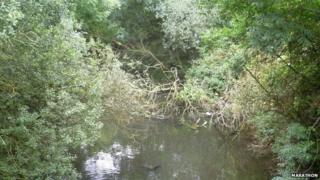 The first phase of a scheme to regenerate Maidenhead's waterways will begin in January following the appointment of a contractor.
The £2.1m project involves reinstating York Stream in the town centre.
Contractor Greenford will move on to the site before the end of the month ahead of the initial eight-month phase between the A4 and the railway arches.
The scheme aims to create waterway views for several new developments planned in the town.
The next stage will take place from the junction of York Stream and Moor Cut to the Saint Cloud Way bridge and from the railway arches to Green Lane.
Further stages will involve creating a weir at Green Lane and restoring Moor Cut to create a waterway ring.
Richard Davenport, chairman of Maidenhead Waterways Restoration Group, said: "After a number of years in the feasibility and planning stage, we are pleased to see the first part of the waterway restoration getting under way.
"When completed, the staged build will transform the outlook in large parts of the town centre, for both new and existing developments."