Royal Berkshire Hospital's £10m surgical unit to open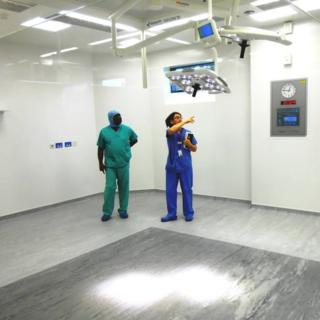 A £10m surgical facility and ward is set to be opened at the Royal Berkshire Hospital.
The Redlands Elective Orthopaedic Unit will include four operating theatres and about 40 beds.
A Royal Berkshire NHS Foundation Trust spokesman said: "Around 2,800 operations and procedures a year will be carried out in the new unit."
The facility will focus on hip and knee replacements, hip arthroscopies, and spinal and shoulder surgery.
The theatres specialise in joint replacements and require ultraclean ventilation, which means filtered air flows through and removes bacteria from the inside, whilst preventing bacteria getting in from the outside.
Care Group director Peter Malone said: "Creating as sterile environment as possible is really important for our orthopaedic patients because bones are particularly susceptible to infection - and bone infections can have devastating consequences."
The wards, which include a recovery ward, an elective orthopaedic ward, and bays and single rooms with en suite bathrooms, will open on 29 January, with surgery due to start on 2 February.