Seven held in Berkshire 'Meow Meow' raids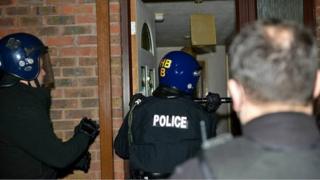 Seven men have been arrested in drugs raids across Berkshire.
More than 90 officers raided nine properties in Newbury, Greenham and Thatcham on Friday.
The warrants were executed as part of Operation Fare, which aims to clamp down on dealers of mephedrone., also known as M-Kat and Meow Meow.
Six of the men, aged between 18 and 21, were arrested on suspicion of drug dealing offences.
The seventh, aged 18, was held on suspicion of possessing drugs.
All have been released on bail until April.