Windsor and Eton station horseback suspect CCTV released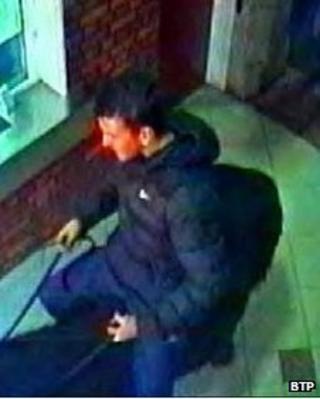 A CCTV image of the moment a man rode into a Berkshire railway station on horseback and threatened station staff has been released by police.
British Transport Police are trying to identify the man who rode into the booking hall at Windsor and Eton Riverside Station last month.
He was challenged by a staff member who he racially abused and threatened to assault with a riding crop.
Det Con Rod Harbron said: "A busy station is no place for horses".
The man was riding the horse towards the platforms on 4 January when he was challenged by the 32-year-old member of staff.
Det Con Harbron added: "The member of staff was just doing their job and racial abuse and threats will not be tolerated."