First edition of Wokingham newspaper goes on sale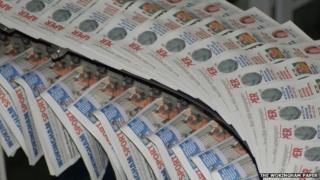 The first edition of a new newspaper for Wokingham has gone on sale.
The Wokingham Paper was launched following the closure of the Wokingham Times by publisher Trinity Mirror in December.
About 10,000 copies of the 48-page independent paper, which sells for 50 pence, are being printed weekly.
Editor Phil Creighton said: "It's an amazing feeling, I nearly cried. It's been such a journey to go from the idea to have it in my hand."
Mr Creighton said he took on the project as the end of the town's paper had "left a huge gap in the heart of the community".
"I wanted to make sure that news was shared", he said.
Mr Creighton is attempting to raise crowd-sourced funding to sustain the publication.