Slough flag at half mast after death of former mayor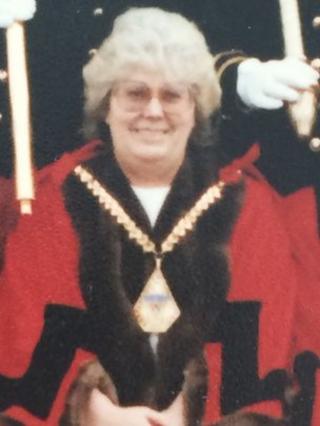 A council is flying its flag at half mast following the sudden death of its former mayor.
Sheila May Thorpe was mayor of Slough Borough Council in 1993-94 and served as both a Berkshire county councillor and Slough borough councillor.
Mrs Thorpe, 68, suffered a heart attack while celebrating her golden wedding anniversary with her husband, Mike, a former leader of the council.
The flag has been lowered on the council's offices at St Martin's Place.
Deputy mayor Mohammed Rasib said: "My thoughts are with Sheila's family at this unexpected and sad time for them all.
"She will be greatly missed by all who knew her."