Finchampstead estate demolition plan set for consultation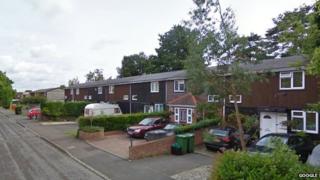 "Dilapidated and outdated" homes on a council estate would be demolished and rebuilt under plans likely to be subject to public consultation.
Gorse Ride South estate in Finchampstead, Berkshire was build in the 1970s and many properties are owned by Wokingham Borough Council.
Options could include serving demolition notices to tenants to either suspend or end their right-to-buy.
Councillors are expected to agree a three-month public consultation.
Much of the current estate has been described by the council as "outdated, not up to standard and expensive to maintain".
Residents living in sheltered accommodation in the estate's Cockayne Court and its bungalows would be exempt from the demolition notices.
They would also not affect residents who have already bought their former council-owned homes.