Public votes decide Windsor and Maidenhead school projects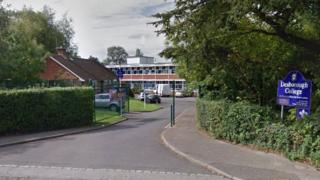 Schools in Windsor and Maidenhead are to compete for funds for projects in a contest decided by a public vote.
The Schools Participatory Budgeting Scheme will see schools apply for a share of £100,000 a year - up to £6,000 a term for each school.
The council-run pilot scheme will be reviewed after a year.
Twelve projects have been nominated since the scheme opened on Monday. Voting closes on 1 July.
One bid is for funds to help seven children, who are two years behind their peer groups, catch up and meet national expectations.
Another is for the installation of acoustic panels in a school hall to reduce noise levels.
The Royal Borough of Windsor & Maidenhead said, to ensure the voting process was fair, school sizes would be taken into account and a pro-rata system would be used to take into account the number of pupils in relation to the number of votes.
Councillor Ed Wilson, deputy lead member for school improvement, said: "We want residents to have a say on where this funding should go as they are best placed to know which projects in their community could really do with a boost."
The scheme is an extension of the Neighbourhood Participatory Budget Scheme, which has allocated £179,100 to community projects in the last five years.