West Berkshire Council taken to High Court over disabled children cuts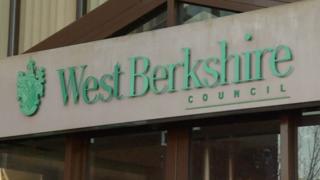 Two families with disabled children are taking a council to the High Court for cutting respite care funding.
West Berkshire Council provides "short breaks" for families with disabled children, but funding has been cut by more than 40% in one year.
The families argue the authority is breaching regulations which bind them to providing families assistance.
The council has said it will not comment until the court has come to a decision.
'We're so exhausted'
The families and their children, who live with severe disabilities, cannot be identified for legal reasons.
One mother said: "These are the services that keep families like mine together.
"There are times when we have been pushed so far, where we are so exhausted, that we've phoned the council... The whole family is just pushed to the brink."
The budget for the short break service was originally £415,000 and West Berkshire intended to reduce this to £70,000 between 2016 and 2017.
But with an injection of transitional funding this year's budget has increased to £240,000.
Respite care is offered in West Berkshire by the charity Mencap, but the funding cuts will significantly reduce the number of services available for families.
Lawyer Alice Cullingworth who is representing the two families at the High Court, said: "From the perspective of families with extensive care needs, short breaks are absolutely critical.
"There's an awful lot of evidence to show that short breaks keep families together.
"Families with disabled children can be at the risk of breakdown, and that's because the strain [that comes with] looking after disabled children."
West Berkshire Council says it was aware of the legal action but would not comment until proceedings have finished.