Four charged over AWE Burghfield Trident protests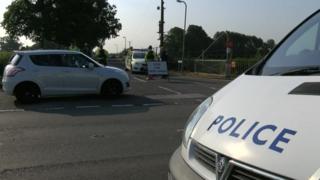 Four people have been charged following protests at a plant in Berkshire where Trident nuclear warheads are built.
Campaigners lay across roads blocking access to AWE Burghfield on Wednesday in a protest against replacing Trident.
Two women, aged 18 and 62, and a 25-year-old man, all from Reading, along with a 32-year-old woman from Cromer in Norfolk have been charged with wilful obstruction of a highway.
They were released on bail to attend Reading Magistrates' Court on 27 June.