Council discusses car park plan for Twyford allotments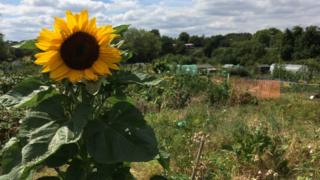 Gardeners fear they will be evicted from 100-year-old allotments to make way for a station car park.
Twyford station is one of many stops on the new Crossrail line and councillors are concerned about its "longstanding parking problem".
One option being explored is to tarmac over some of the allotments in the Berkshire village.
Allotment tenant Malcolm Bray says the allotments are a right, and part of Britain's character.
Twyford Parish Council has set up a land sub-committee to explore selling 25% of its allotment land in Hurst Road.
'Where will we go?'
Mr Bray said: "These allotments have been here 100 years, the area that they take up is some of the best and well-kept on the site."
Parish councillor Merv Boniface said: "Parking in Twyford is a massive issue, and with the expansion of the rail station, and the population of Wokingham and Bracknell, it is something we need to consider."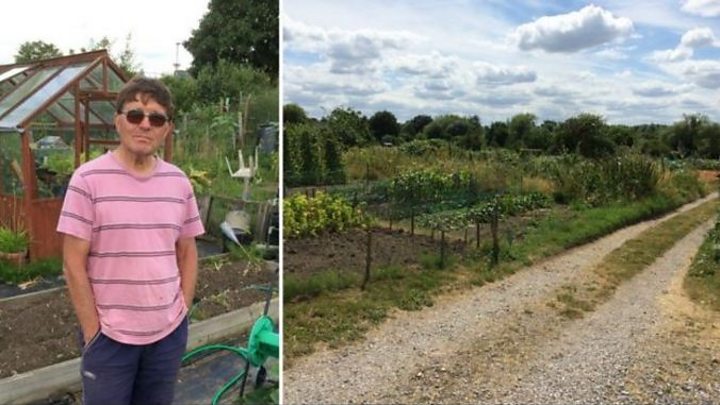 He added there were a number of options, including the parish council managing the car park and using any profits for village projects.
Chairwoman of Twyford and Ruscombe Horticultural Association, Claire Clark, said: "Parking has been a problem for quite a long while, but let's find a different solution and not get rid of this allotment land."
Borough councillor David Sleight, Wokingham's cabinet member for highways, said a park-and-ride had been considered, but poor access meant it could add too much time to commuters' journeys.
Currently the Great Western Mainline is undergoing electrification, and the station will also be on Crossrail's new Elizabeth Line in 2019.
Mr Bray added: "We have to try [and fight this]. It's part of the character of our nation, it's a right.
"If they move us away from here where will they put us?"