Shoppers 'stuck for hours' in Reading Ikea car park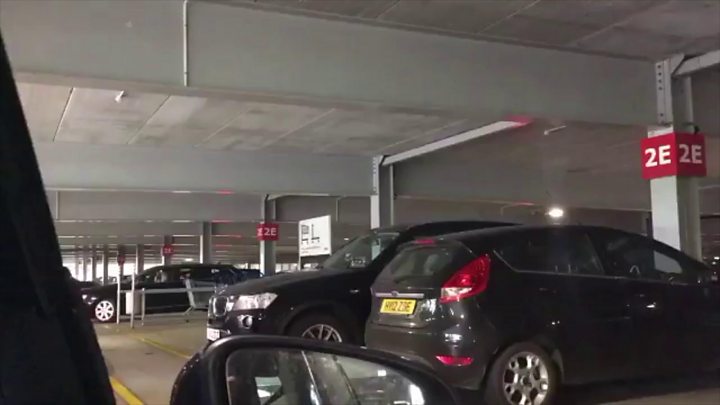 Shoppers were trapped in a car park for more than three hours as they tried to leave an Ikea store.
Customers of the furniture shop in Calcot, Reading, on Sunday afternoon vented their frustration on social media as the gridlock developed.
The company blamed road works on an entrance lane to the store for the "bottlenecks".
West Berkshire Council said it knew of no road works and said it was up to Ikea to manage its private car park.
Customers tweeted that the 1,000-space multi-storey car park had become completely jammed.
Customer Melinda tweeted: "Took 3 and a quarter hours to get out of @IKEAReading multistorey.
"No sign of an accident just too many cars and bad planning".
Another, George Ross, said he has been "stuck in the Ikea reading car park for 2.5hrs. #daywasted".
The store has been criticised for similar parking issues since opening in July last year.
An Ikea statement said the "disruption followed the closure of one of the entrance lanes to the retail park due to road works".
"Our team didn't anticipate the consequence of the lane closure and responded as quickly as possible to try to rectify the situation".
West Berkshire Council said the problem "was confined to the car park itself".
"As it is a privately owned and operated car park it is up to Ikea to manage the car park efficiently for its customers".
The council said it had not "authorised any lane closures in the area and are not aware of any emergency works at all".