One in eight Reading pupils not offered preferred school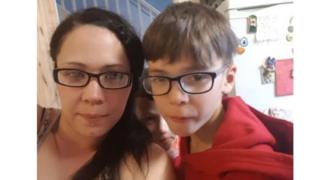 One in eight pupils have not been offered any of their preferred school options in Reading, compared to one in 27 last year.
A total of 230 pupils were allocated to schools not listed on their options list compared to 67 in 2017.
One mother said she will home school her son after she was told he would be going to one outside their catchment area.
Reading Council said "best efforts" had been made to accommodate applications.
Reasons for the decrease in choice include an increase in popularity of schools in the borough, the council said.
But the local authority did not respond when asked how the problem could be rectified.
Stacey Greenough, 30, said her son would have to take two buses to a school in Reading rather than walk to their preferred choice near their home in Caversham.
'Always disappointing'
Ms Greenough said she had safety concerns over her son Dominic Junior, 10, travelling four miles on two buses to the John Madejski Academy, rather than walking two miles to Highdown School.
The mother-of-four added: "It's ridiculous - someone has got to have ballsed up somewhere for all these kids to get into a school that is not in their catchment area.
"It's a failing school as well. I will home school him."
John Madejski Academy was removed from special measures in 2017 and told by Ofsted it "requires improvement".
A total of 1,206 pupils in Reading were allocated to their first choice school, 239 offered their second preference, 102 their third and 46 their fourth.
"We appreciate it is always disappointing for families who are not offered one of their preferred schools," the local authority added.
Fewer pupils across England are being offered their first or any of their top choice schools - last year the proportion (83.5%) was the lowest since 2010.