Royal wedding: Flying restriction set above Windsor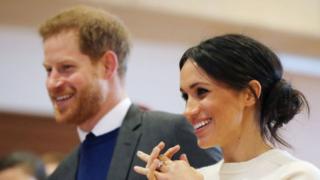 A regulation restricting flying near Windsor Castle has been granted for the royal wedding of Prince Harry and Meghan Markle.
No aircraft will be permitted below 2,500ft on the day of the wedding - 19 May - and the following day.
Thames Valley Police said the restriction also covered the use of drones around the castle estate.
The force added the regulation would not affect commercial operations around Heathrow Airport.
Supt Jim Weems, Tactical Commander for the policing operation said: "This restriction of flying regulation is a routine measure for a large scale event such as this.
"It is part of the broad range of security measures that are in place to deliver a safe and secure day for everyone."