Birmingham Citizens' Advice Bureaux to remain open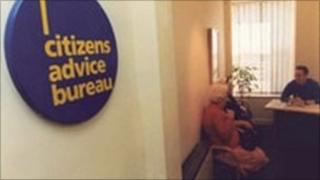 Citizens Advice Bureau offices in Birmingham will remain open for the time being - despite losing funding.
The offices were due to stop their open-door policy last Friday but postponed the change to hold a meeting with Birmingham City Council on Monday.
Last month a CAB spokesman said the city council had decided to end its funding, worth £600,000 per year.
The charity said funding had become available which could keep the service going until August.
In January the council said it had made it clear funding could not be guaranteed.
A city council spokesman said the council's Conservative/Lib Dem coalition cabinet had always made it clear funding was not guaranteed beyond any single year, up to a maximum of three years.
But he said the council would hold a meeting with the CAB to discuss options.
The Birmingham CAB offices are in the city centre, Handsworth, Kingstanding, Northfield and Tyseley.
Last year, the service helped 56,000 people.
Yvonne Davies, chief executive officer for Birmingham's CAB, said although there was "no money on the table", local authority and central government funding would be available for it to apply for to keep the service going until August.
She said decisions would be made by the end of February by the council which should give the service the financial capability to keep its doors open until May when interim funding would become available from the government.
She added this additional funding could then keep the service running until August when the government would launch a new funding stream for organisations to bid for.
"The board decided it feels reasonably confident of getting the transitional funding," she said.
"It's now looking much more positive."