Heartlands Hospital in £7m brain damaged boy pay-out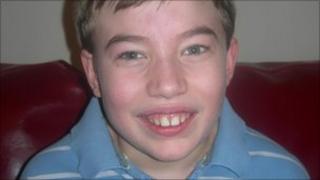 The family of a boy who suffered severe brain damage due to hospital failures have received a £7m settlement.
Louis Peers, 11, from Solihull, has cerebral palsy as a result of mistakes made after his birth at Birmingham's Heartlands Hospital on 6 December 1999.
Heart of England Foundation NHS Trust had previously admitted liability for failings in Louis's care.
On Wednesday, the High Court in Birmingham approved a lump sum of £3m, plus annual payments for his care.
Not feeding properly
A hospital spokesperson said: "We are very sorry that the level of care Louis received in 1999 did not meet the highest of standards.
"We hope that the compensation received will go some way to assist with Louis's care and improve his quality of life."
Louis Peers was born at full term by caesarean section at Heartlands Hospital.
Julie Lewis, a medical law expert with Irwin Mitchell Solicitors, who represented the family, said staff had failed for three days to investigate why Louis was not feeding properly and becoming increasingly sleepy and floppy.
When a glucose test was taken on 9 December, his blood sugar levels were revealed to have dropped dangerously low and he was also suffering from hypothermia.
He was transferred to the neonatal unit where he was put on a dextrose drip. But by this time the brain damage he had suffered was irreversible.
'Real struggle'
Ms Lewis said Louis now suffered significant physical and mental impairment.
The money has allowed Louis's parents Christine and Karl Peers to move into a specially adapted home with Louis and their three other children.
Mrs Peers said: "The last 11 years have been a real struggle.
"I feel really let down by the midwives who were supposed to take care of Louis. I trusted them and their mistakes are something which my son now has to live with for the rest of his life."