World War II hand grenades found in garden made safe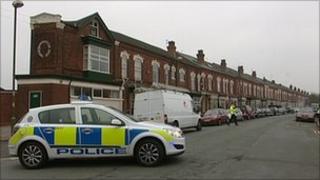 Two hand grenades which are believed to be from World War II have been made safe after they were found in the back garden of a house in Birmingham.
A number of roads have been reopened following the incident in Mary Vale Road, Bournville.
The grenades were found by someone digging in the back garden of their house at about 1430 GMT on Wednesday.
West Midlands Police evacuated immediate neighbours and put up a cordon at the end of the road.
A bomb disposal team was called to make the grenades safe, a force spokesman said.
He said the roads reopened after the bomb disposal team had finished working at the scene at about 1900 GMT.