Solihull Liberal Democrat MP drops Budget hint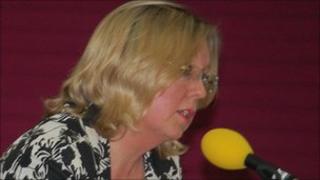 A senior backbench Liberal Democrat MP has hinted this year's budget may include a new system of funding for younger students.
Solihull MP Lorely Burt said "you may very well find" a new funding scheme announced to replace the scrapped Education Maintenance Allowance (EMA).
Ms Burt is chair of the Liberal Democrat Parliamentary Party.
EMAs were introduced by Labour to encourage young people to stay in education and training beyond 16.
EMA is a means-tested benefit worth a maximum of £30 per week to help support 16 and 17-year-olds from poorer backgrounds to go to college.
'Stuff coming up'
The government scrapped the EMA in January, claiming 90% of students would continue in education without it.
Wales and Scotland also have the payment, which is under review in Northern Ireland.
Speaking at a public funding debate hosted by BBC West Midlands on Thursday, Ms Burt said: "We're going to try to do something about EMA."
She added: "The Liberal Democrats have been lobbying very strongly on this.
"We want young people to have the aspiration to go forward to university, and you may well find there will be stuff coming up in the Budget."
The 2011 Budget will be announced to Parliament on March 23.