Carl Hall jailed for Walter Minter murder in Woeley Castle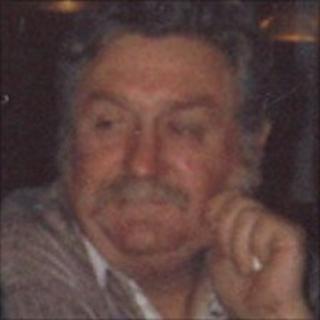 A man has been jailed for the murder of a 57-year-old man who was attacked in his Birmingham home.
Walter Stephen Minter died after the assault in his house in Abdon Avenue, Weoley Castle, last August.
Carl Hall, 35, of no fixed abode, denied murdering Mr Minter - who he repeatedly called his "friend" - during his trial at Birmingham Crown Court.
He was found guilty and has been sentenced to life imprisonment with a minimum term of 19 years.
Mr Minter's family said he was targeted by "unscrupulous people" who took advantage of his friendship.
'Needed support'
In a statement, they said Stephen, as they refer to him, was vulnerable and he was manipulated by people who said they were his friend.
"Stephen had lived his own life in his own way for a number of years but changed and physically deteriorated in the few months before he was killed.
"We feel that he was taken advantage of by unscrupulous people who recognised a vulnerable person who they could manipulate to their own ends.
"Stephen did not deserve to be treated in such a cruel way by people who said they were his friends and certainly did not deserve to be victim of such a sustained violent attack that resulted in his death.
Senior investigating officer, Det Insp Simon Astle, said: "Walter Minter, known as Stephen to his family, was a vulnerable member of our community and was in need of friendship and support.
"Sadly he found the opposite in Carl Hall who abused that trust.
"Throughout the trial Carl Hall, and as part of his defence, called Stephen his friend.
"He repaid that friendship in the most brutal way in a prolonged and vicious attack that led to his murder."