Handsworth murder victim's TV and mobile phone missing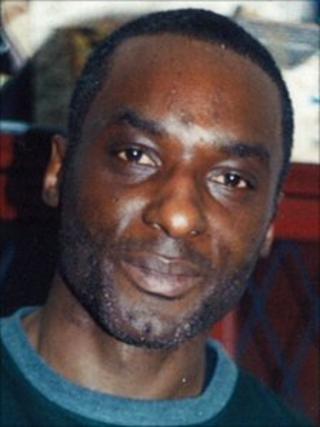 Murder police are appealing for help in tracing a missing mobile phone and plasma TV taken from the home of a man found stabbed to death in Birmingham.
Fifty-three-year-old Ronald Cheese was found dead in his flat in Austin Road, Handsworth, on 27 February.
He was missing his Samsung E1120 phone and flat-screen TV. Anyone asked to store or buy these items in the days after his death should call police.
Two men and a woman have been arrested and bailed on suspicion of murder.
Officers also want to know more about Mr Cheese's life, specifically his whereabouts in the days leading up to his death.
Anyone with information should contact West Midlands Police or call Crimestoppers anonymously.