Olympic success for a Black Country dance project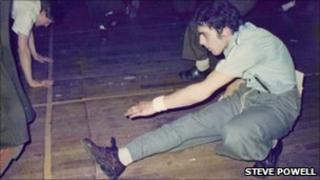 A Wolverhampton-based theatre group is celebrating after its new dance project was officially recognised by the London 2012 Olympic and Paralympic Games.
As part of the build-up to the Games, people are being encouraged to set up and take part in cultural events.
Central Youth Theatre is putting on a festival based on people's memories of dancing at local venues over the years.
Its work has now been recognised as an "innovative and exceptional project".
Local memories
As part of their Everybody Dance Now project, members of the youth theatre spent months talking to local people about their memories of dancing and local dance spots.
They also appealed for people to get in touch with photos of their dancing days.
Their work will culminate in a summer festival which will include four plays based on people's memories, performances and exhibitions.
About 150 young people from the Black Country are involved in the festival which has now been recognised as an innovative and exceptional project directly inspired by the 2012 Games.
Youth theatre director Jane Ward said: "We are absolutely delighted to have been awarded the Inspire Mark. The entire youth theatre has worked so hard for months to get this project up and running and it is brilliant to be officially recognised."