Variable tuition fees for Birmingham City University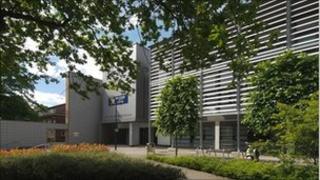 Birmingham City University has announced plans for a three-tier price structure in its tuition fees for full-time students from September 2012.
The university is to offer separate price bands of £7,500, £8,200 and £9,000 for its full-time degrees.
Graduates only start repaying their loans if their salary exceeds £21,000 with any remaining debt being written off after 30 years.
All HND, HNC and Foundation courses will cost £6,000.
'Difficult decision'
The university said the changes had been made to reflect the cost of delivery and keep debt to graduates to a minimum.
"We feel that our pricing structure is as fair as it can be in a situation where, from 2012, most of our courses will receive no government funding and we are forced to increase tuition fees," Vice-chancellor Professor David Tidmarsh said.
"Our fees reflect the teaching and support costs of delivering top class individual subjects, including specialist facilities - many, like our virtual and simulation technology suites, among the best in the UK."
President of Birmingham City Students' Union Tom Thompson said: "Students at Birmingham City have consistently stood against any increase in fees and will continue to fight alongside the rest of the country against the cuts.
"We support the university's difficult decision for a variable degree structure which reflects the actual cost of the course and is designed to minimise student debt."