Birmingham car crash brain-damage victim awarded £3.6m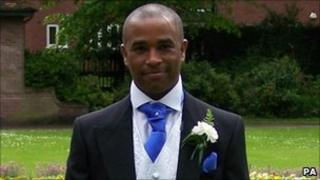 A Birmingham man who suffered brain damage after a car crash has been awarded compensation totalling £3.6m.
Andrew Chin, 39, hit his head on the steering wheel of his car after another vehicle crashed into the back of him 2008.
Mr Chin's lawyer said the money would help to ensure Mr Chin could live as normal life as possible.
His wife Michelle Chin said: "While no amount of money will repair the damage done, we now have a chance to move on."
Lawyer's of the father-of-three, who was living in Trefor, North Wales, at the time, said Mr Chin faced a lifetime of painful rehabilitation.
Mrs Chin, 32, said: "I don't think anyone can imagine how devastating a brain injury can be, it's turned our lives upside down as its robbed Andrew of his independence."
The other driver was convicted of driving without due care and attention and was fined.
The compensation was granted by a judge at Liverpool Crown Court.