Lib Dem defection to Green Party on Solihull council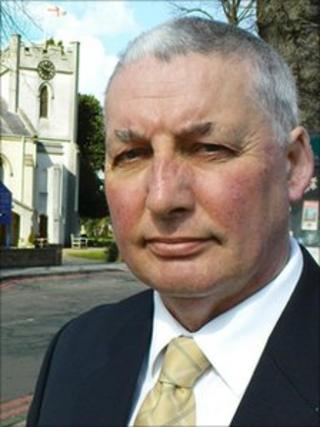 The Liberal Democrats have suffered a defection to the Green Party in the West Midlands.
It comes after the Lib Dems lost 59 seats across the region in the local government elections.
Councillor Howard Allen is the first to defect from the party in Solihull since it lost its hold on the council to the Conservatives.
The Lib Dems had previously been in a ruling partnership with Labour on the council, before losing four seats.
Mr Allen is the third councillor in the past year to leave the Lib Dems in Solihull's Shirley West ward.
Green policies
Last autumn one Lib Dem councillor defected to Labour and another became an Independent in protest at the party's coalition with the Conservatives at Westminster.
Mr Allen said his decision to join the Greens was based on national issues and he thought the Lib Dems had gone back on their promises.
He also disagrees with how the Conservatives and the Lib/Lab coalition on the council has dealt with green policies.
He said: "In the case of Shirley, the Conservatives and then the Lib/Lab coalition running Solihull Council failed to come up with a sensible regeneration scheme.
"There is no need to build on green areas in Shirley.
"I know the Green Party supports my views on this crucial issue for Shirley."