Eid attack teenager jailed for 32 years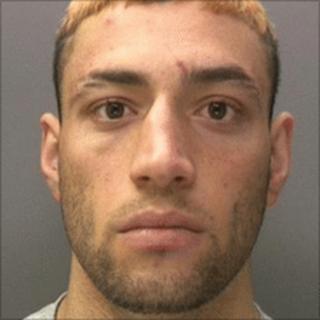 A teenager has been sentenced to 32 years in a young offenders institution for attempting to murder a security guard at a funfair in Birmingham.
Kamran Khurshee, 31, was shot in the back and stabbed in the attack during Eid celebrations at Ward End Park on 12 September last year.
Aghajan Ahmadzai, 19, of Moseley, also got a three-year concurrent sentence for having an imitation firearm.
Co-defendent Akram Ahmedzai, 19, was cleared of attempted murder.
However, Ahmedzai, of no fixed abode, was sentenced to five-and-a-half years for wounding.
'Vicious and callous'
Ahmadzai was also sentenced to two years for two armed robberies committed in Birmingham last year.
West Midlands Police said it is believed that Mr Khursheed was attacked after ejecting a group of males from the park earlier in the evening.
At the time of the incident, the force said up to 15 young men, dressed in black and with faces covered, were thought to have taken part.
Det Ch Insp Sarbjit Johal said: "The sentence sees two men who were clearly willing to use extreme violence taken off the streets and reflects the vicious and callous nature of the attack.
"These were people who were willing to use this level of violence at a busy funfair, with many other families around, simply for having been ejected earlier."